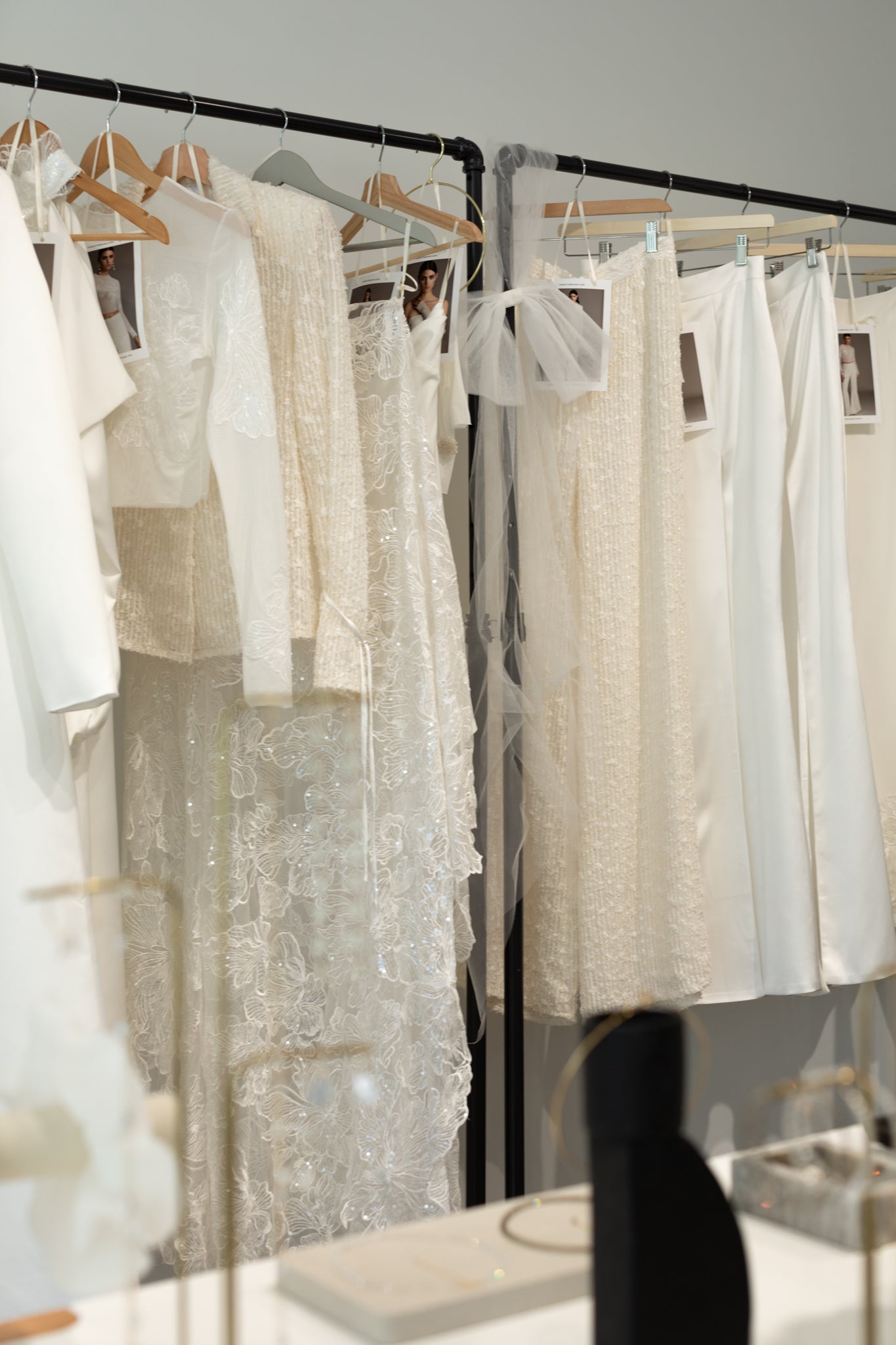 TEMPÊTE Vancouver Bridal Boutique
Our Vancouver bridal boutique offers versatile designs for wedding dress shopping. We specialize in modern bridal dresses, wedding separates, veils, statement jewelry and accessories. We prioritize sustainability and ethical fashion practices, implementing a made-to-order approach with minimal stock to reduce waste. Our skilled artisans handcraft each piece in our production studio in Gastown, Vancouver, ensuring high quality and minimizing our environmental impact. We ship to Canada, US, Europe, UK, Australia and beyond.
SHOP ONLINE
BOOK A VISIT
OUR VISION
Our collections are carefully curated to give you the freedom to express your individuality. We understand that no two brides are alike, and that's why our pieces are designed to be mixed and matched. From modern & minimalist wedding dresses to exclusive & unique wedding jewelry and accessories, every item we create is meant to be a building block for your one-of-a-kind bridal ensemble.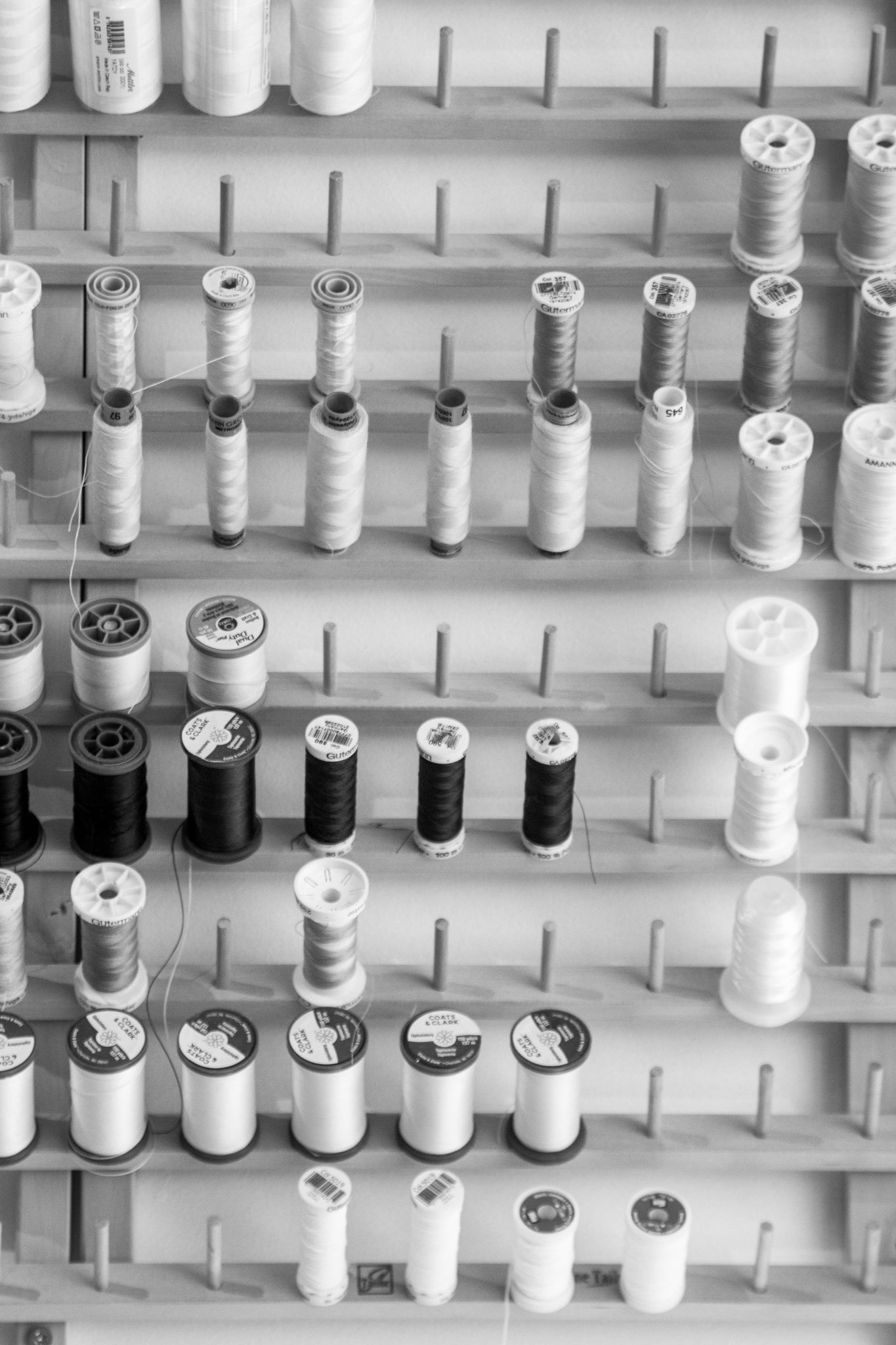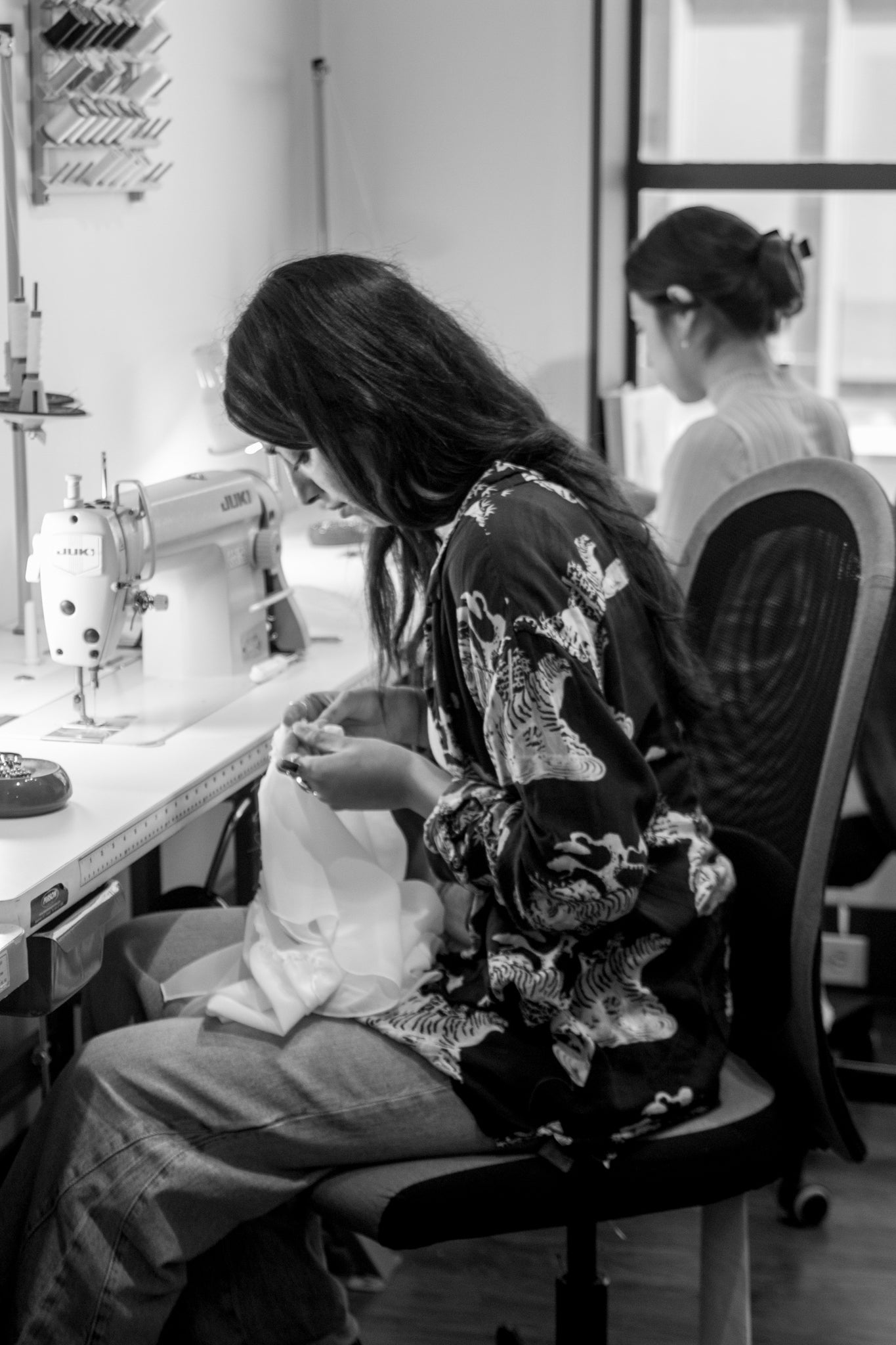 CRAFTSMANSHIP AND QUALITY
At TEMPÊTE, we are unwavering in our dedication to craftsmanship and quality. It's not just a promise; it's the very essence of our brand. We find pride in the artistry and precision that define our creative process. Whether it's the delicate intricacies of our jewelry or the sophisticated design of our bridal separates, rest assured that each piece embodies the pinnacle of quality and craftsmanship. Our meticulous attention to detail ensures that you receive not just a product, but a masterpiece crafted to the highest standards. It's a commitment we hold dear, and it's what sets our creations apart.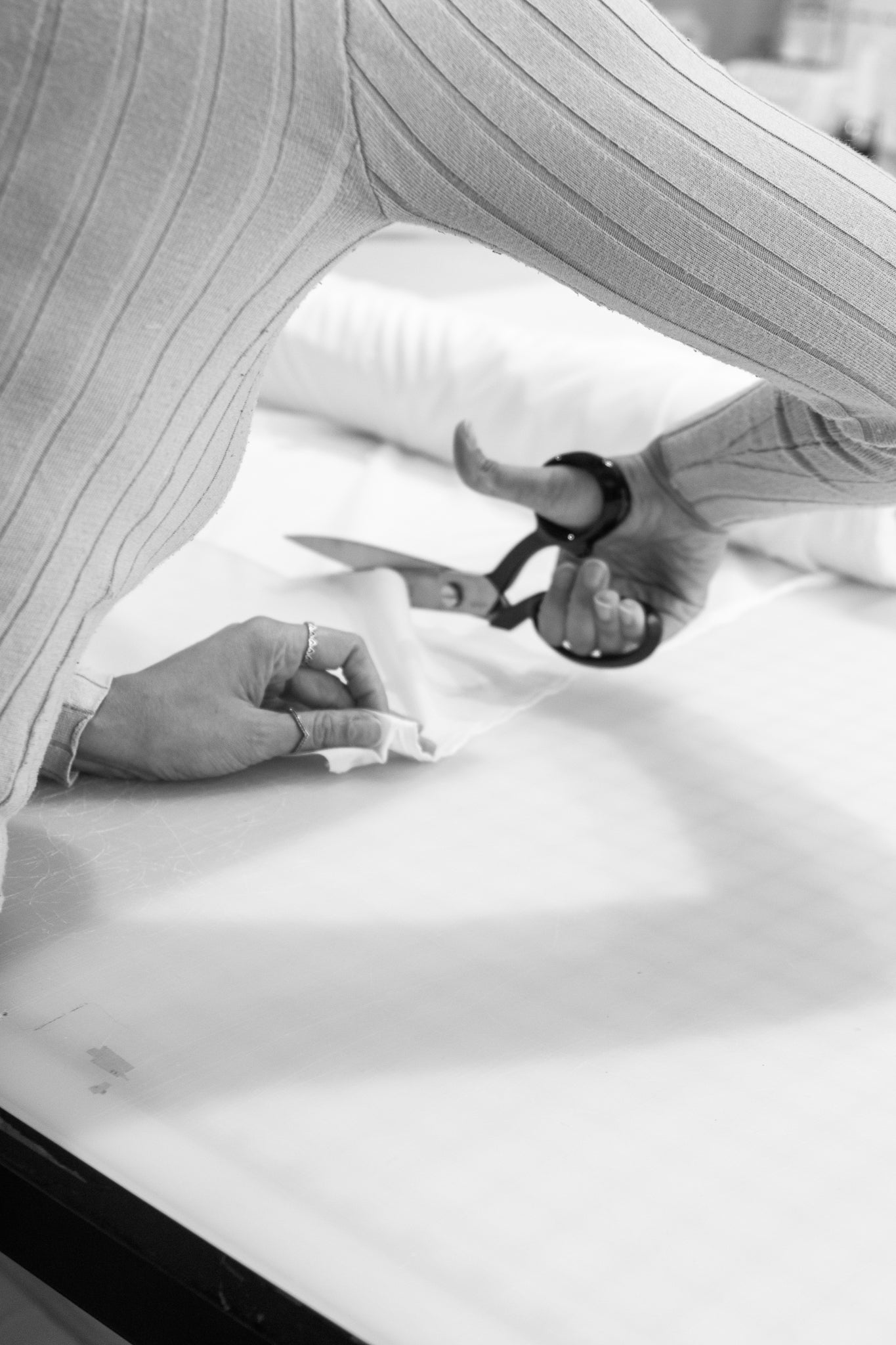 OUR MADE-TO-ORDER APPROACH
In a world of mass production, we stand apart with our made-to-order philosophy. What does this mean? It means that each piece you find in our collection is created with you in mind. We don't craft countless identical items and hope they find a home; instead, we craft each piece specifically when you place your order. This approach isn't just about reducing waste; it's about crafting something unique and exceptional for you.

When you choose a piece from TEMPÊTE Bridal Boutique, you're embarking on a creative journey. As soon as your order is placed, our skilled artisans begin crafting your selection, ensuring that every detail aligns with your personal style and vision. It's a commitment to individuality, sustainability, and the art of slow fashion.

With our made-to-order approach, you're wearing a piece of artistry that tells a story and resonates with your unique essence. It's a philosophy that defines us, and we're proud to share it with you.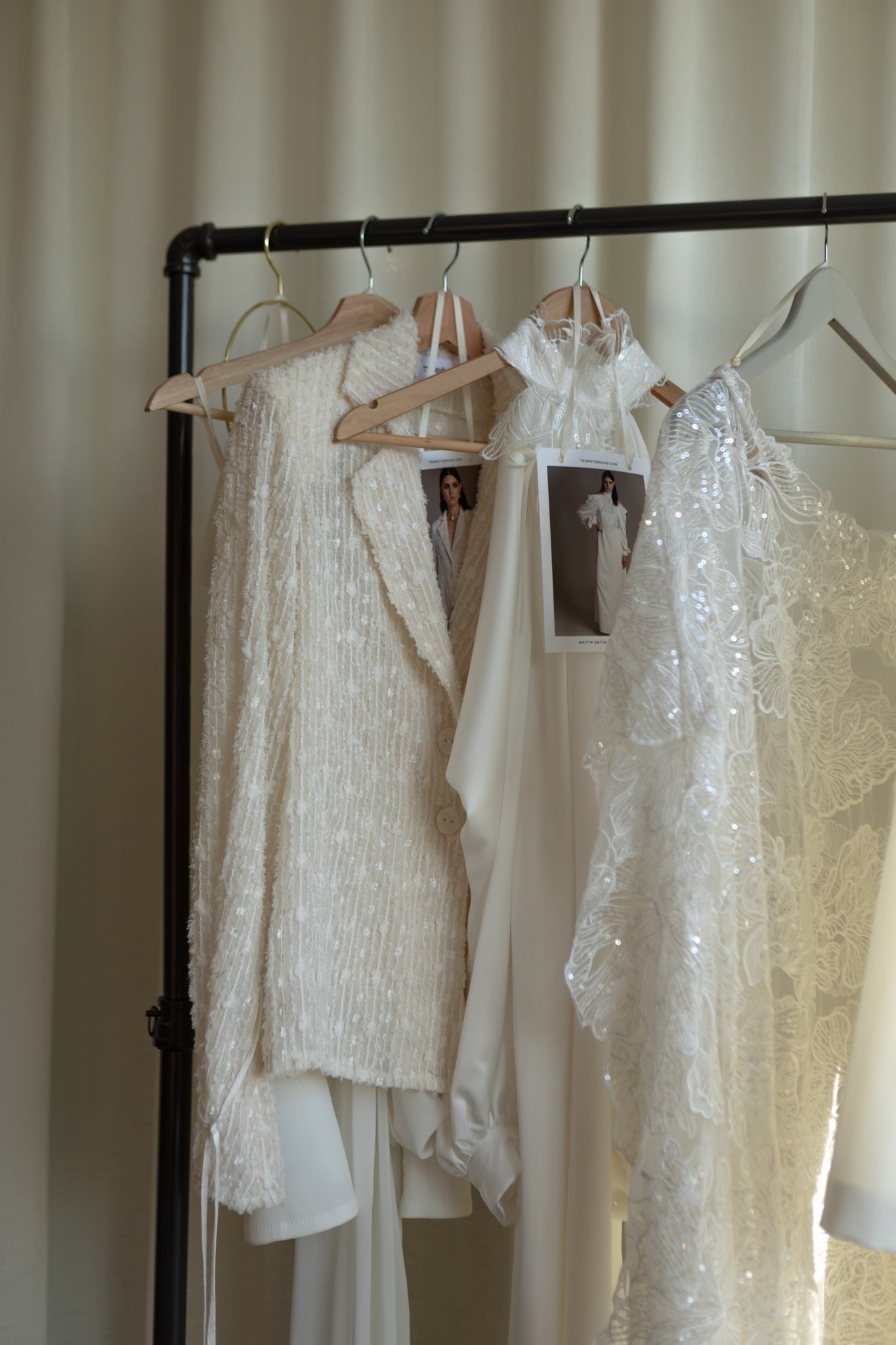 UNIQUE DESIGNS
We specialize in distinctive designs, offering a fresh perspective on bridal fashion as we curate our collections.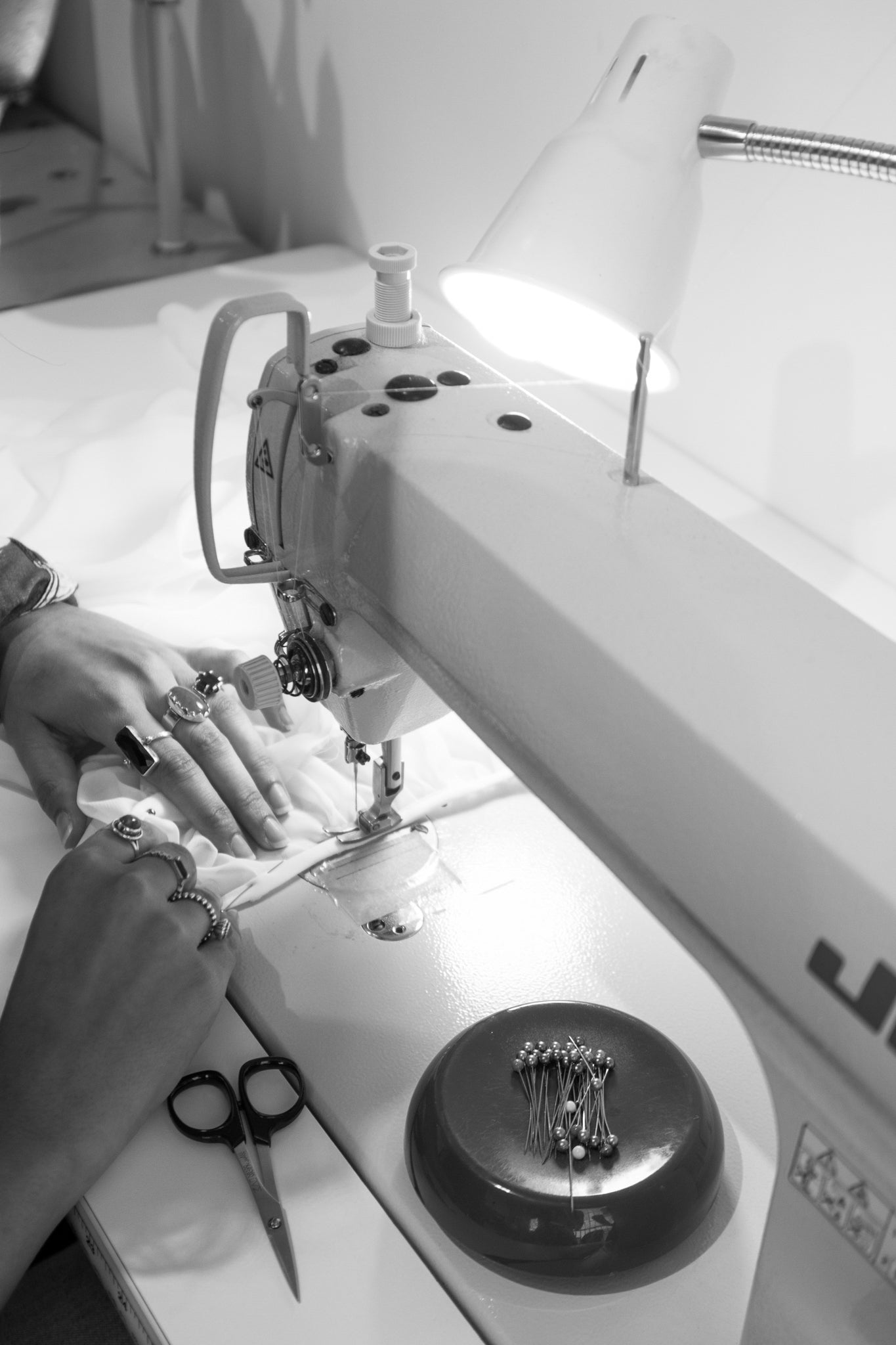 MADE IN CANADA
We continually enhance our practices, striving for zero waste, all while crafting our pieces in Canada with made-to-order approach.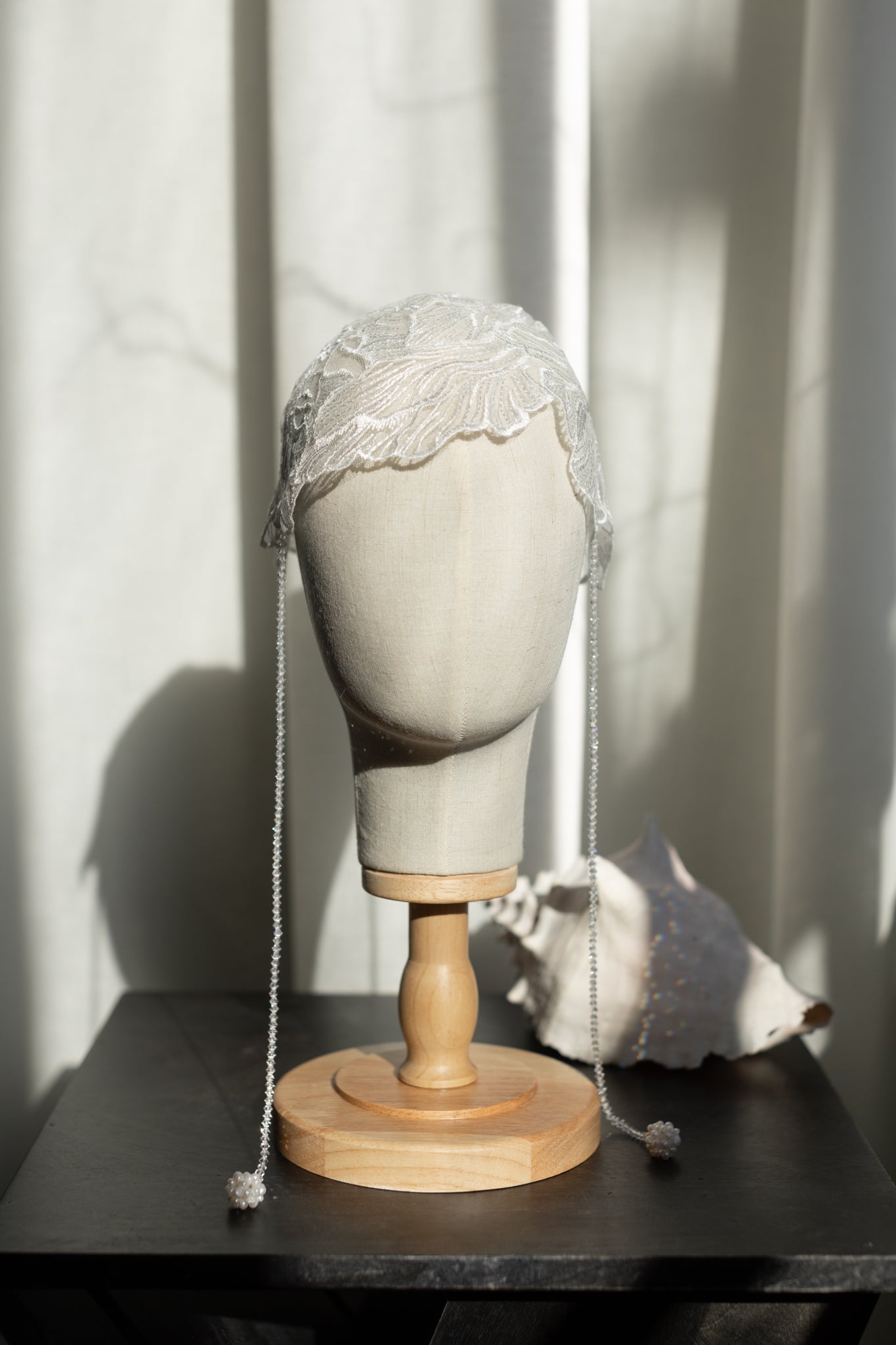 ACCESSIBLE LUXURY
We maintain attainable prices while upholding high-quality standards. Our wedding pieces are also designed for rewear, ensuring lasting value.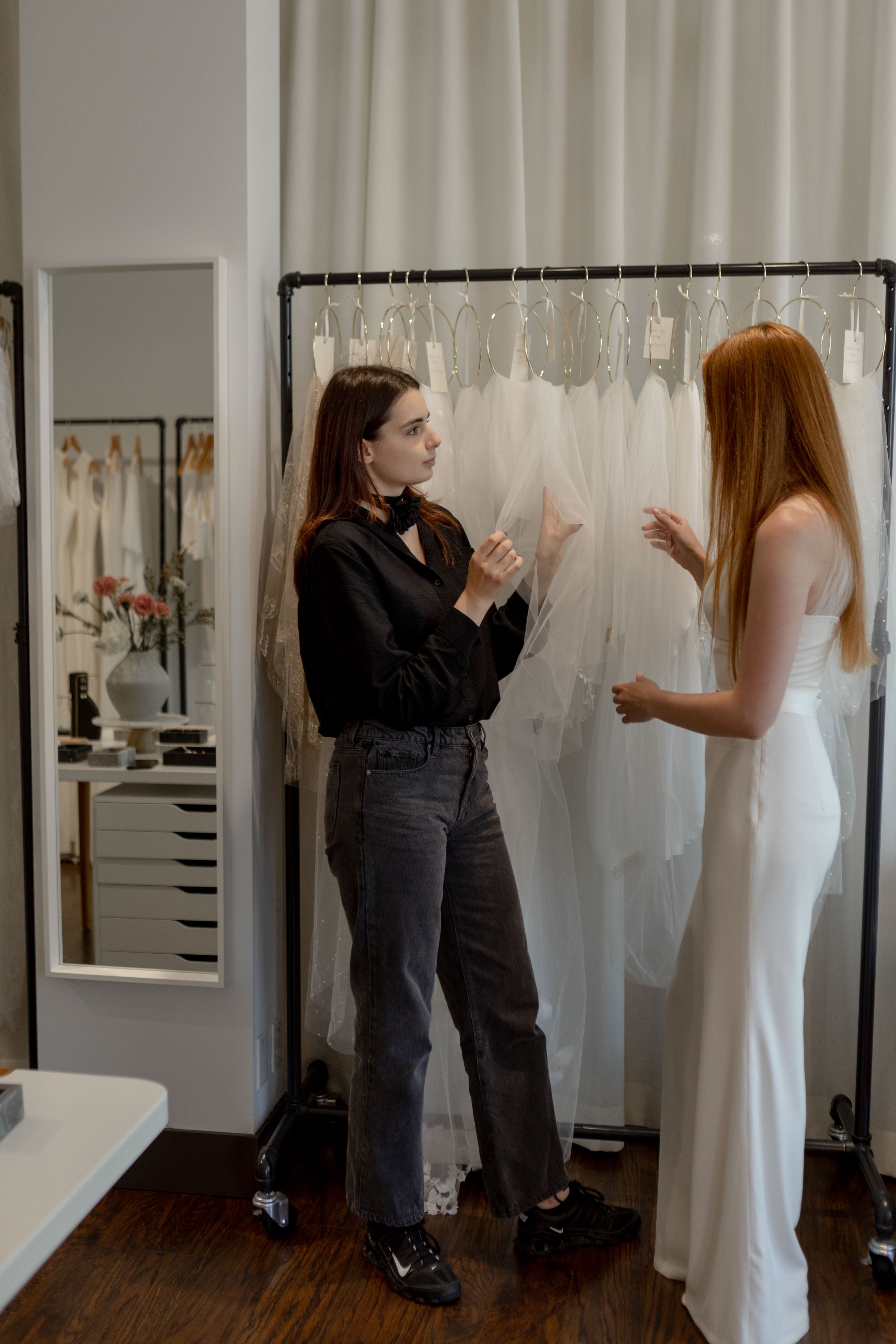 Curating your bridal outfit
Allow our bridal stylists with the task of helping you curate a personalized and unique bridal look. With their expertise, they will guide you through our diverse collection, ensuring every detail aligns seamlessly to create the wedding outfit of your dreams. Your journey with us is not just a shopping experience; it's a collaborative and memorable adventure into the world of timeless bridal fashion.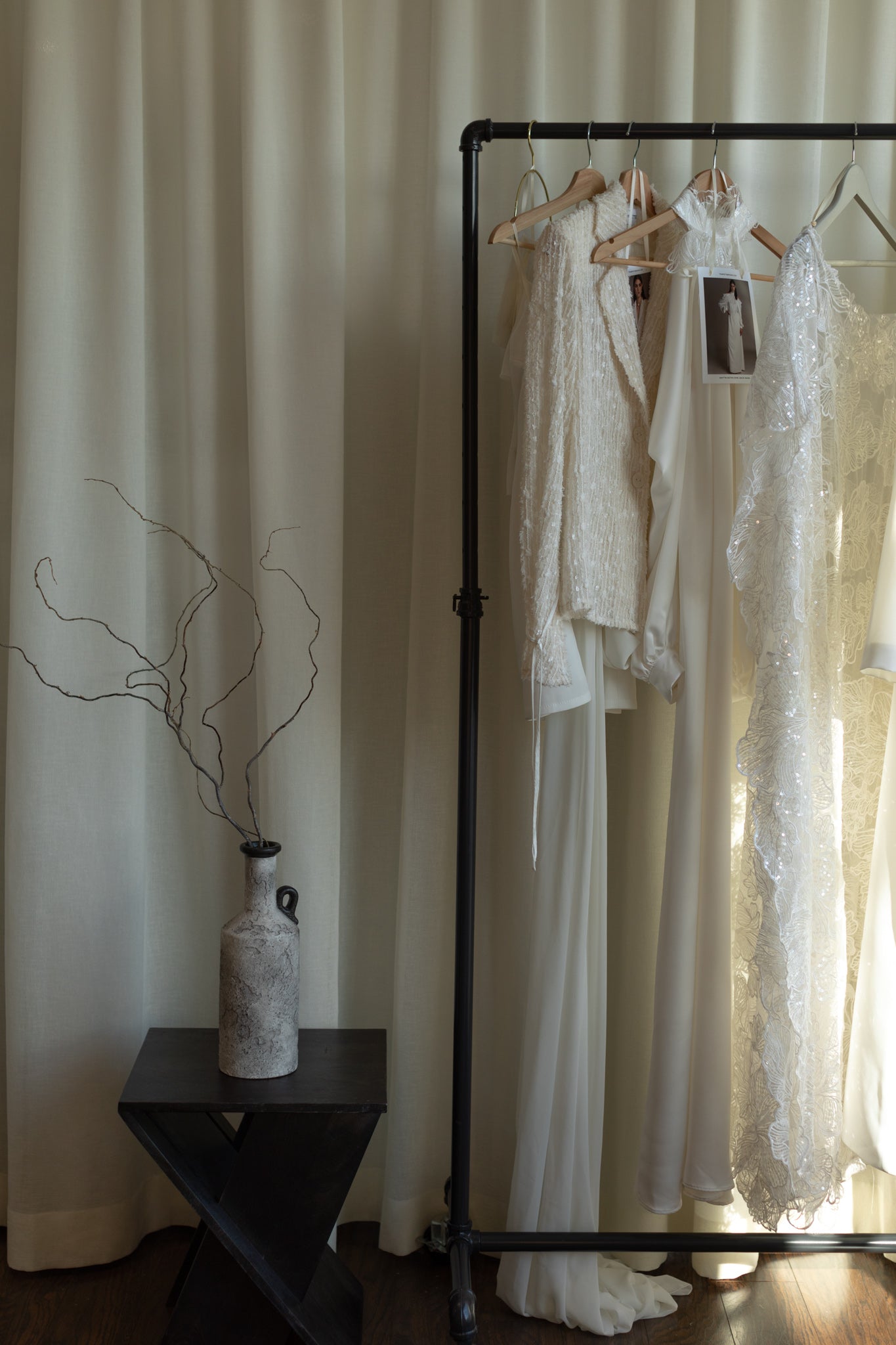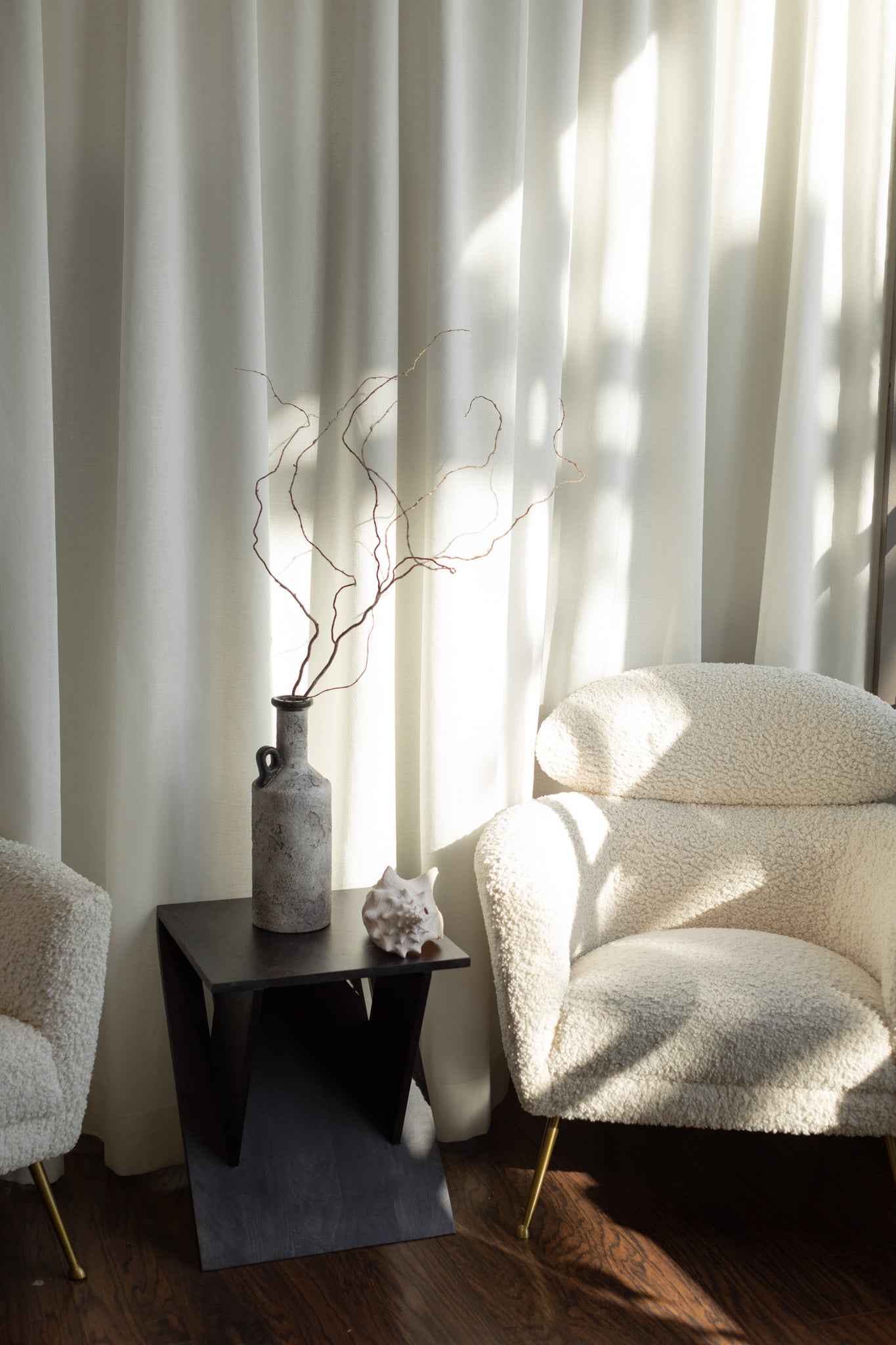 During your appointment
You have the opportunity to explore a variety of styles from our collection. Style your chosen look with our modern bridal accessories, and feel free to bring up to three guests along to share in the joy of finding your perfect bridal outfit. Your journey with TEMPÊTE is a celebration, and we're here to make every moment special.